Don't Wait Windshield Repair

Bill Mott 

770-531-7742

Gainesville, GA.

Hours -

Monday         9 AM - 6:00 PM

Tuesday         9 AM - 6:00 PM

Wednesday   9 AM - 6:00 PM

Thursday       9 AM - 6:00 PM

Friday             9 AM - 6:00 PM

Saturday         by appointment  

Sunday             Closed

                                                                 The "FREE Rock-Chip Repair" Scam

The parking-lot scammers, fakes, and frauds once used the term "free windshield repair." When it was learned they COULD NOT repair breaks, (and opened them up for liability cases) they adopted the phrase "rock chip repair." A "rock chip" is just that. A blemish. Cosmetic. Non-threatening. The word isn't even used by real glass repair tehnicians.  In true windshield repair (adhering to A.N.S.I.  and NWRA standards), a "rock chip is a non-repairable item. Not UNrepairable. NONrepairable. Not a threat. No action needed. Sure, anyone can put a filler in that "nick" on your glass. (even though your windshield will get a few dozen more in any kind of highway driving) . The parking lot scammers want you to believe that the pin-sized nick on your windshield will, one day, run.  Not true.  But since it' s "free" to you, while charging your insurance company  ...  many fall for the scam.    

                                                            and yes... it IS an insurance claim!

I spend a large portion of my day doing "re-works" on rock break "repairs" that have been attempted by amateurs.

REPAIR vs.REPLACEMENT... an important consideration in choosing a repair technician for your windshield should be whether or not the business offers replacement. Generally, glass replacement facilities offer "repair" because . they were mandated by the insurance industry in the 1980's to offer it!  )

Consider this...   if the thrust of their business is to sell and install auto glass, why would they want to invest the time into saving a windshield? Instead, be prepared to hear, "it's too big", "too close to the edge", "in the wiper path", or "in the tinted area", etc. If they do "repair" it. generally, you will be offered a "rebate" on a new windshield if their repair "doesn't take." (their words)......     ......      They gain either way!

My business is saving windshields. It's how I put groceries on the table and pay my bills. This tested and approved system of repair permanently stops crack extension and restores the windshield. Allow me to demonstrate my 29 years of experience!           

Clients include:    

Milton Martin Honda

Milton Martin Toyota

Hardy Chevrolet

Greene Ford

Jacky Jones Group

Carriage Group

Daniel's Charters

Forsyth County Gov't vehicles

Gainesville City Gov't vehicles

Lawson Trucking Co.

Hall County Schools

Forsyth County Schools, etc.

Hayes Dodge Chrysler

Corporate Auto Brokers

Nathan Deal

Atlanta Motor Co.

Pride Utilities

Penske Truck Leasing

Cavender Auto Sales

Lanier Auto Group

James Kendrick & Son

Kelley's Tours

Dept. of Nat. Resources

Auto Fitness of Gainesville

So, how do you know if it's broken?

 You'll see black. Viewing the impact point from different angles will display black in the form of fractures (legs), or shading in a crescent-moon shape.  Still not sure? In 25 years, I've never charged a fee to look and discern what action (if any), is needed.

Where on the windshield can you NOT repair?

I've heard 'em all....  "not within 4 inches from the edge", "not in the driver's view", "not within the wiper path", "not in the tinted area", .....         THE TRUTH IS....  ANYWHERE.        

MOISTURE is the enemy.....

Consider the break to be a blotter when it comes to absorbing moisture. (or dirt, grease, detergents, and car wash spray-on waxes for that matter). Following a rain, heavy over-nite dew, washing, long periods of fog, etc., A.N.S.I. Standards (Amercan National Standards Institute)  require 4 hours of sun to evaporate moisture from the extremities. The same can often be accompished by parking the vehicle (warm hood) in an enclosed garage overnite. (Applying an artificial heat source to speed up the process often produces disasterous results.)

How big is too big?

 If you can cover the damage with a golf ball, it is most likely repairable and warranteed.  In the case of running fractures, (often appearing from a border) a length of 12 inches is often manageable providing that the break is recent. ( 2 weeks is starting to get old). Incidently, the chief culprit of a running fracture from top or bottom is the metal roof or hood in direct sun getting HOT. Shade is your friend!

                                   as little as $48 spent now.... saves hundreds in replacement later!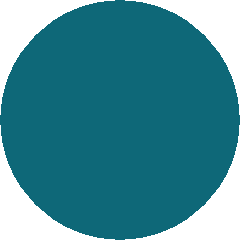 REPAIRS ARE

WARRANTEED

    FOR LIFE !


                             SMALL BREAKS QUICKLY BECOME LARGE CRACKS !

saving windshields since 1994

 41,833 repairs and counting

    DOOR TO DOOR MOBILE SERVICE 

                   AVAILABLE